I love camping and this summer I've been able to go on two camping trips and a third is coming up. I haven't been able to find pictures of the first one and so here are pictures from the second one. I realize they are really bad quality but all I had to digitize them was my webcam (The original pictures are crystal clear). Once I have access to a scanner (at Rutgers) I will be able to scan these great 5x7 pictures my mom gets developed.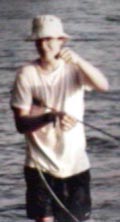 This is one of the many fish Tim caught, unfortunetly
this picture is too poorly captured to show it well.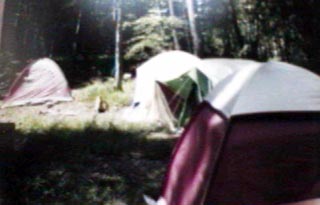 Here are five of our cool tents!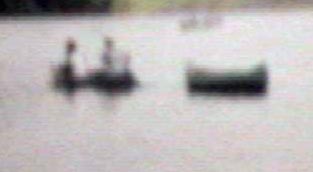 When we left we made two trips, here is Tim and Tal
towing a very fuzzy canoe going to pick up the rest of the campers.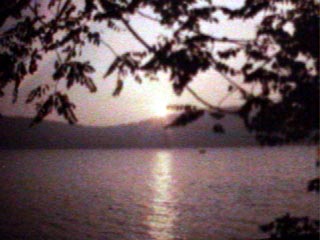 Here is a really cool sunset off of our small beach at the site.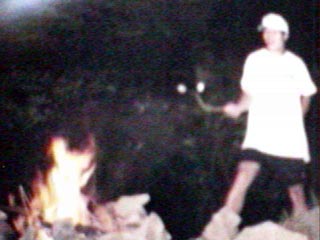 Pat decided he'd toast more efficiently by putting two marshmallows on his stick.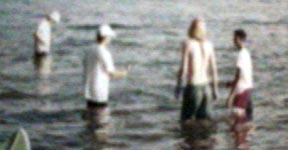 Dave and I watch while Pat and Tim fish.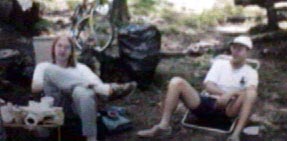 Shawn and Tal with bike and garbage bag in background.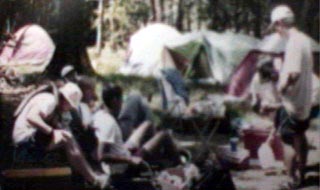 Tim, me, Tal, Dave, Devjani, April, and Pat chilling around the cooking area.



Boats



Fire



---